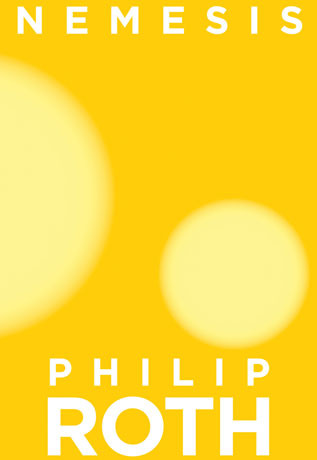 Nemesis
by
Philip Roth
This is a frightening story about a polio epidemic that spreads throughout the Jewish community of Newark during the excruciating hot summer of 1944, and the struggles of 23 year old Bucky Cantor who's 4-F military status keeps him from joining his buddies in the war.

Bucky, a physical education teacher, is an extremely conscientious and kind-hearted young man who sincerely cares for the children in his care and is well-liked and admired for his athletic ability and easy-going ways in return, but as his "kids" become infected, he continually questions his decisions, and fights a guilt-ridden battle within himself and his beliefs.

Review:

The reason I chose to read this book is because it takes place in the neighborhood I grew up in until I was thirteen years old. All the streets and places,in the book, brought back good memories of my childhood.The Yiddush words were always spoken by my parents and grandparents so they brought back memories for me as well. The author is from the area as well.

It is also considered a historical fiction novel. The characters' names are fiction but the events are very real. The book opened my eyes to the Polio Epidemic that was happening in the 1940s. I remember getting the Polio Vaccine when I was a kid. I was definitely able to relate to this book.